Advice When Having a Consultation with a Wedding Photographer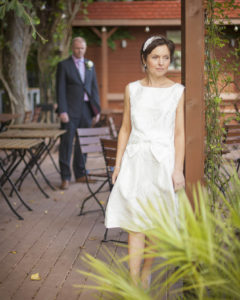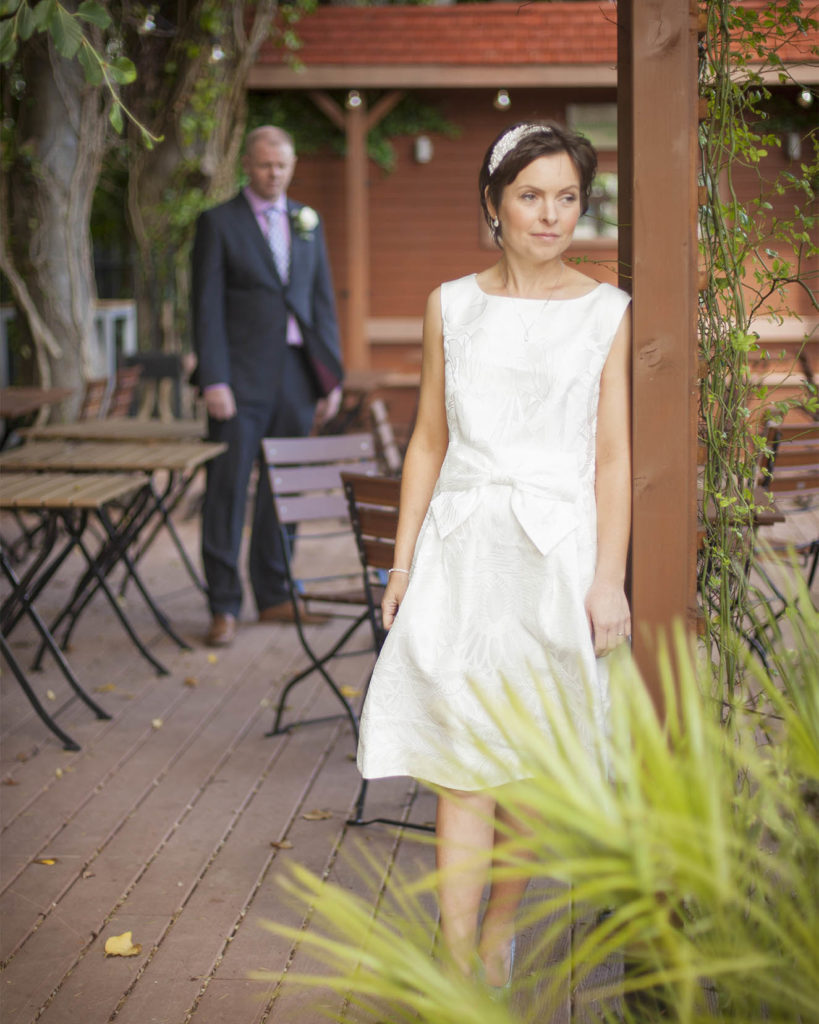 Are you looking to hire a professional photographer for your wedding? If so, great! The reason I say this is that it seems like quality photography on a wedding day has become less valued in recent years. And the fact that you are reading this means you are looking to make sure you hire a good one. If you are looking to hire someone for your wedding, here are some tips when having a consultation with a photographer, to help you find the best person to capture your wedding day. Just like tasting cakes and trying on dresses, finding the right photographer is an important fit for your wedding.
Experience
Experience isn't everything but it is very important. Ask the photographer where they studied. Not all photographers went to school for it, and photography is one of the few professions that doesn't require professional study. But many have gone to school for photography and it is worth asking where they studied. Also find out who they worked for in the past, did they apprentice with a professional wedding photographer and how many weddings they have shot. People will often buy a fancy camera and manage to snap a few good pictures at a friend's wedding with it, so they think they are a professional. But there is more to photographing a wedding than just having a camera. This comes through experience in photographing multiple weddings and working with other photographers.
See Some Work
It is easy to fake a few good pictures, and these days a person can even go to a website and screen grab a few images. So how do you see if the photographer is any good? I suggest asking them to view the full set pictures from a wedding. This would be the same gallery of images that they give to a client. If they have actually photographed weddings then they would have a full gallery from a wedding they have done. Don't ask to see the RAW files. A true photographer won't show you that, but they should have a client facing proof gallery they can show you.
This is also a good opportunity for you as a client to be made aware of what you are going to get. We see bridal magazines nowadays with a beautiful image on the front and think that every picture from the wedding day should be like that. The reality is far from it. The reality is that this was a single image out of many, most likely processed more than usual and made to look perfect for that cover. It doesn't accurately represent the full set of images from a day.
Photographic Style
As with everything in life we go through trends and fads. Is the photographer doing the same? I'm not saying trends are bad, but look at the style of photography they use and if it is following a current trend. If it is, is it a trend that you will appreciate twenty years from now? Trends are fun and cool looking but they often don't stand the test of time.
At D Studios, we aim for a contemporary look with style and generally avoid filters and other Photoshop effects. But that might not be style you want, so make sure the look of the images is what you want and will enjoy later in life.
Most photographers are going to do a combination of "candid" and "formal" pictures. And it's important to have both. Are the formal shots posed in a way that you will be happy with? Do the candids look natural and memorable? The style of the photographer should match the mood of what you imagine for your wedding memories. When sitting down with our clients we want to identify what you are looking for so that we can incorporate your lifestyle in your wedding day.
Accept the Reality of Photography
What do I mean by this? Let's say you hire a single photographer instead of a team of two or more. Is that one photographer going to be able to get everything from your wedding day? Possibly not. Maybe they were in the process of moving from one location to another during the ceremony and missed the kiss. Sometimes the bride and groom are nervous and they kiss so quickly it can be easy to miss even with a photographer at the ready. Or maybe the bride and groom were getting ready at two locations and the photographer could only manage to get to one. Maybe your family is wild and crazy during the formal portraits portion of the day and missed that picture of you with your favorite aunt. Not to mention large groups where someone is looking in the wrong direction. This all can happen as a photographer is only human. Don't get mad about it or ask for money back. Accept that as long as you can tell the photographer worked to the best of his or her ability, and that what they gave you matches within the expectations they set during the initial consultation, the reality is not everything is perfect.
When Will the Pictures Arrive
It will take few weeks before the photographer has your photographs ready for you. Processing that many images from a single day takes a lot of time. And try not to forget you are not the photographer's only client. So besides processing your pictures, they are also processing others, and still taking pictures for new clients. I know people are often excited to see the pictures after the wedding but would you rather have the photographer rush them to you and give you something that might not be the best? During the consultation, a photographer should go through the time it will take to get you the images. If they don't, be sure to ask.
Who Are They
A professional photographer needs to know manual camera settings, composition, off camera flash lighting and natural lighting, lenses, and most importantly how to work with people and how to pose people. They need to have the personality that makes them a good photographer. And that comes with experience and time.
A professional photographer is more than having a fancy camera. A fancy camera is just a single tool in an arsenal of tools that they use on a wedding day. The band you hired has good equipment but it's not that equipment that makes them a great band. It's practice, knowledge, and experience that make them good at playing their instruments, and at reading the crowd for the right song. The same skills make a good wedding photographer, too.
Personality
The wedding photographer will most likely be around the bride and groom more than almost any other person on the wedding day. It is important that the photographer has a personality that you enjoy being around.
Some photographers are casual and laid back about everything while others are a little more controlling at running the show. The casual laid back photographer is most likely not going to get in the way much, and is going to capture the candid shots that everyone loves. The more controlling photographer is going to be able to get people where they need to be and set up some perfect shots for the fireplace mantle. Most photographers probably fall somewhere in-between the two. It's all up to the bride and groom to decide who they want to spend the day with, and which pictures are the most important for them.
A photographer is someone that arrives before the wedding begins, spends the day interacting with just about everyone who attends, and will usually stay until the end of the night. It is important that that person be professional, courteous, and blends in properly with the guests. If the photographer is disorganized or has a bad attitude, they should probably be avoided.
Price
It's important to set a realistic budget for a photographer. Once that budget has been set, make sure to understand what is being provided by the photographer for that price, including the cost of any extras. Examples of extras include: extra time, additional prints or flash drive, albums, and more.
Photographers don't just charge for a product, they charge for time, and that needs to be taken into consideration. Processing pictures and creating albums are all time put in after the wedding day and we have to take this into consideration when creating our prices. Weddings are enjoyable to shoot but wedding photographers have to earn a living as well. Generally, anyone who is a professional will price accordingly. Someone who is just looking to expand their portfolio or has a full-time job might charge less.
References
Personally, I don't put much stock into references (although a lot of bridal magazines and sites recommend to get them). The reason for this is they can be faked easily. It's easy to get a friend to pretend to be a client, answer the phone and talk about how great the photographer is. Instead of references I would recommend checking their online profiles. Check their Facebook page for reviews, yelp, google reviews, and others. These are generally more likely to be actual clients leaving a review. Keep in mind they might be new to the business, so the sampling might be a small number. This is where you will need to go more with your interactions with them and sample work.
You can also ask a friend. I'm sure we all know a few people who are currently married. Ask them who they hired as a photographer and if they liked that person. Referrals are a great source of business for photographers, which is one reason the good photographers are able to stay around so long.
Number of pictures
With digital technology, the number of photographs taken at a wedding are too numerous to use. What is really important is the quality of the photographs received. A photographer can take a thousand images at a wedding, but if only 10 of them are any good, it's kind of a waste. Yes, ask what you get from them and make sure any images provided are fully processed if being provided digitally. But don't think that more is better.
To Summarize
With so many wedding photographers to choose from there is no reason to settle on a photographer that isn't going to be exactly what you want. Sometimes personalities match and sometimes they don't, there is nothing wrong with acknowledging it.
Take your time and meet different ones if needed. Good photographers don't really take offense at not being selected to photograph a wedding, in the same way you should be willing to accept that the photographer might not want to work with you. A photographer might ask why you didn't select them and if so, be honest. We like feedback and it often isn't in an attempt to resell you, it is to see if there is something we can improve on for the next customer. Or maybe we will agree and say, "yes, that makes sense."