About D Studios Photography
Are you looking for a Photographer in London? D Studios Photography has been photographing the wonderful people in Ireland since 2009 and is now photography the lovely people of England. My sessions are an experience to be enjoyed, and a result to be treasured, whether kept as a memory, given as a gift or passed down to future generations.
My professional portraits are based on artistic principles which aim to capture individual spirit and personality in each unique image, with vast experience in perpetuating families, individuals, and groups which allows you to have confidence in the results. I pride myself on our relaxed and friendly sessions where we take the time to give attention to each of our clients.
If you would like to discuss your creative ideas for a photo session in more detail, please do not hesitate to contact me.
Sessions
While today it might mean nothing, tomorrow it might mean your whole world… these are the moments that matter. These special moments are the moments I want to capture for you. Before your session I love to hear your ideas and welcome any favourite clothes, accessories, fancy dress, toys or props you would like to bring. Getting to know you is important to me, to make sure your images are individually styled to reflect your personality.
During the session I create a relaxed, comfortable and enjoyable environment so that together we can capture the real you! My hope is that we not only make moments and memories during the session together but that each time you look at your images at home they are full with your memories, with your art.
Who Am I?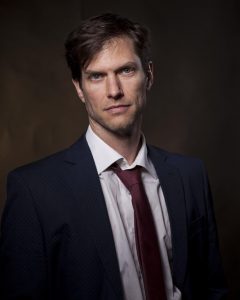 Milo has been living in Europe since the spring of 2013 from the US where he studied theatre and photography in Seattle, WA. Having been in front of and behind the camera he knows how to get people to relax during a photography session.
He has worked for multiple studios and agencies learning the art of portrait photography since 2005. Now working full time at D Studios he brings his extensive experience in studio portrait photography.
Milo is a former member of the Wedding and Portrait Photographers International (WPPI) attending the annual conferences to learn from some of the best in the industry. His work has been on the cover of Travellers' Voice Magazine and he was featured in Hot Press Magazines Wedding Photographers to Watch.
You can see what Milo is up to visit his blog here...
"My favorite part of photography is the people I meet. I try to bring out the best in people and show them how wonderful they are"
Milo Denison - Chief Photographer Extraordinaire (CPE)