Bride and Groom at St. Stephen's Green
Talk about a great day and location for a wedding. For this couple they were getting married at the Cliff House, which is a lovely little hotel in Dublin city center. The hotel is conveniently located across the street from St. Stephen's Green park. For the bride and groom photographs we took a walk through the park. The weather was nice and warm and we had a blast as we strolled. Besides the wonderful couple we had some fun with a few of the random people we encountered in the park.
Walking Through St. Stephen's Green
The first encounter we had was with these two girls. They were were doing some type of scavenger hunt. I don't recall what it was but had something to do with getting a picture that apparently involved a bride and groom.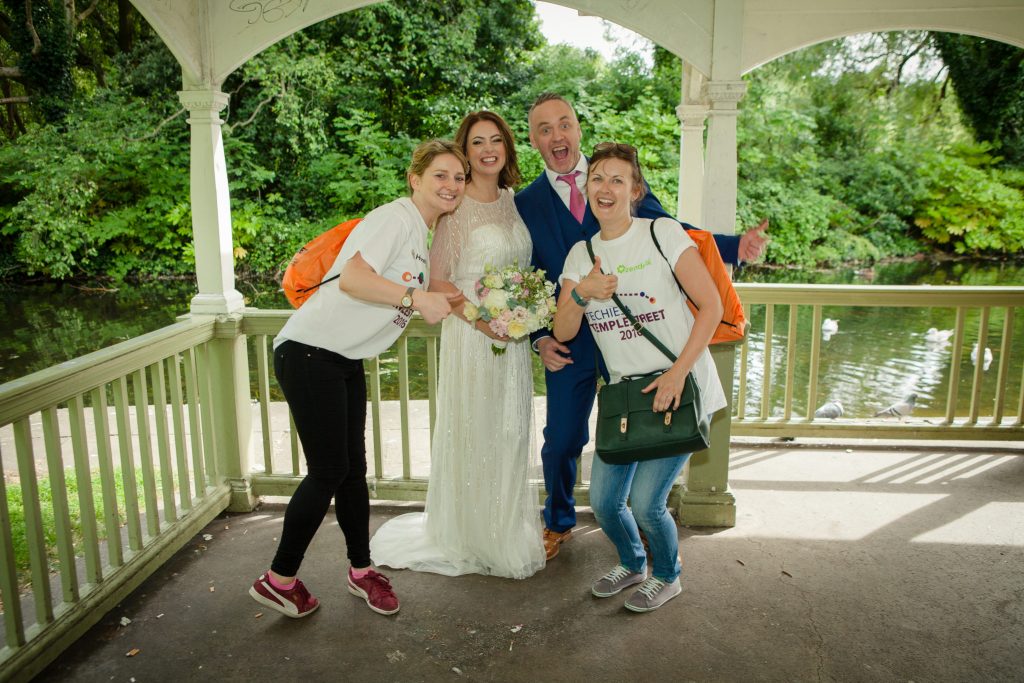 The second fun encounter was with this man. He was dressed in full Viking garb and we had a nice quick chat with him before he took his sword to the groom.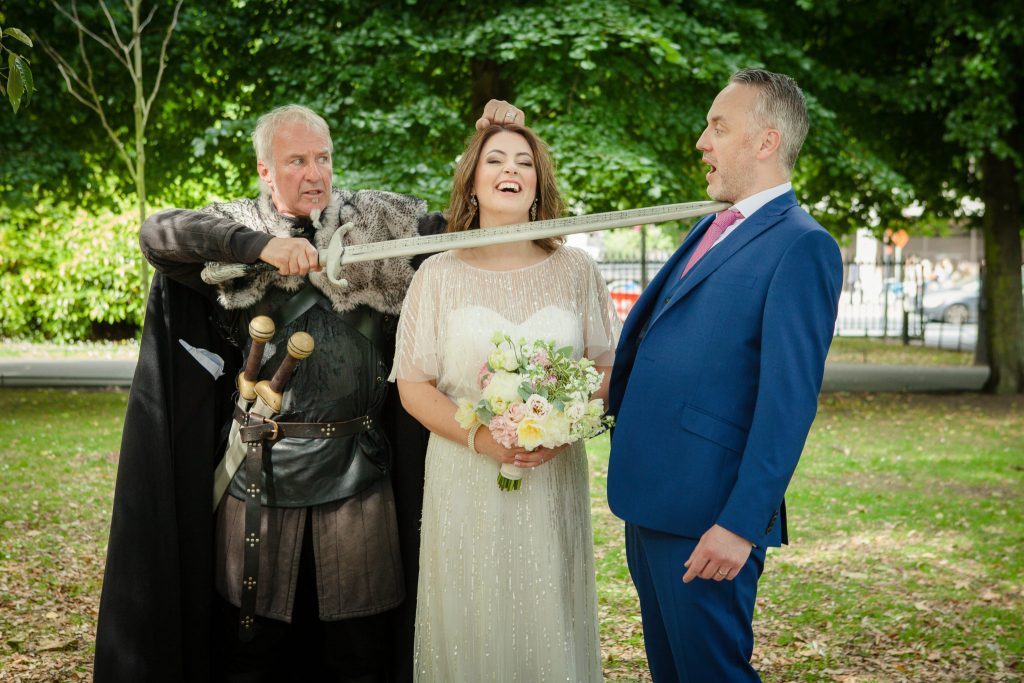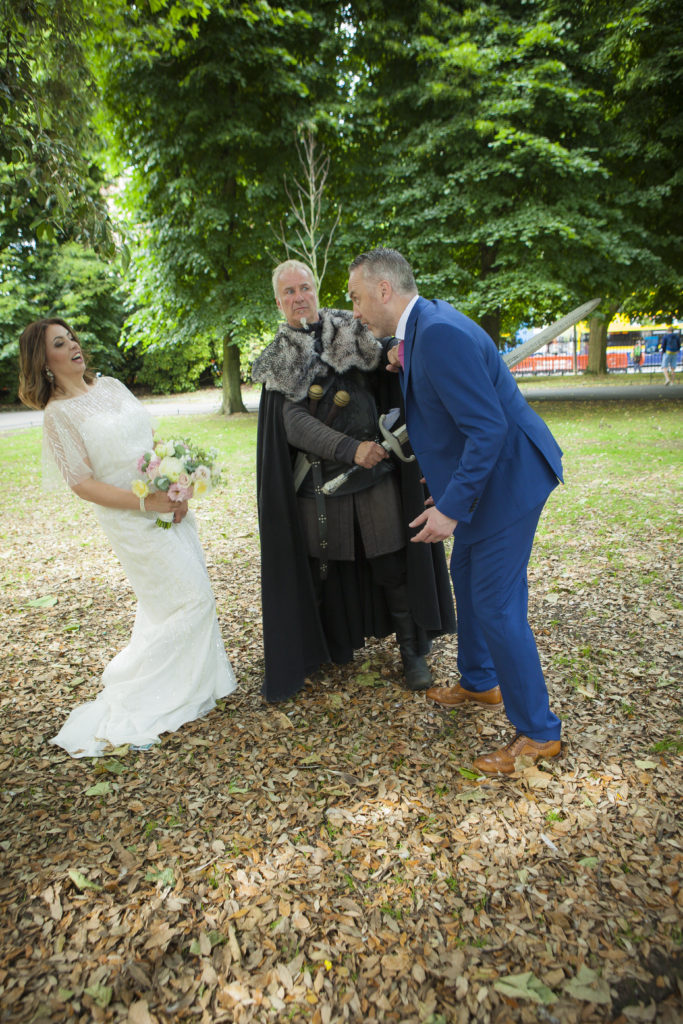 Best to you both on your future and your two wonderful children!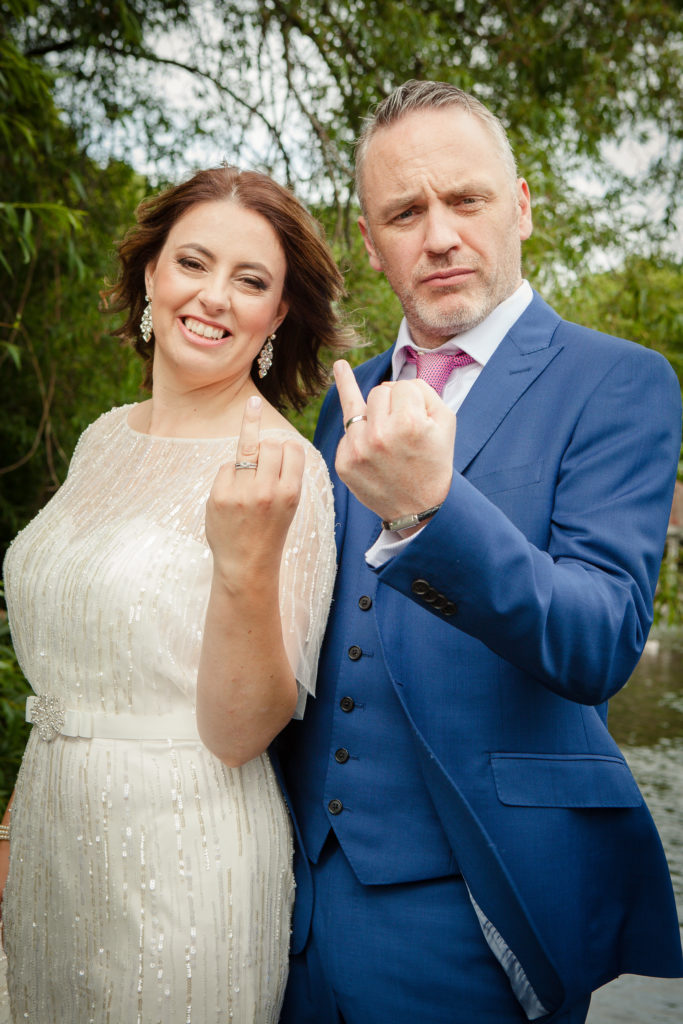 Milo
Tags In