Which One for Selection?
One of the fun things about my job is when I show pictures to clients, trying to decide which one they are going to select as their favorite. Sometimes they select the one I like best, and others, as you would imagine, they select something else.
In this case as I was processing the clients images and there were a lot of lovely ones as their daughter was a perfect little poser. For the selected favorite, however, we all agreed that this one was perfect. The expression on her face and those big baby show us how sweet babies can be. Mix that with her playing with the ribbon on her shirt and this is just a perfect picture. A perfect picture that I love just as much as her parents love.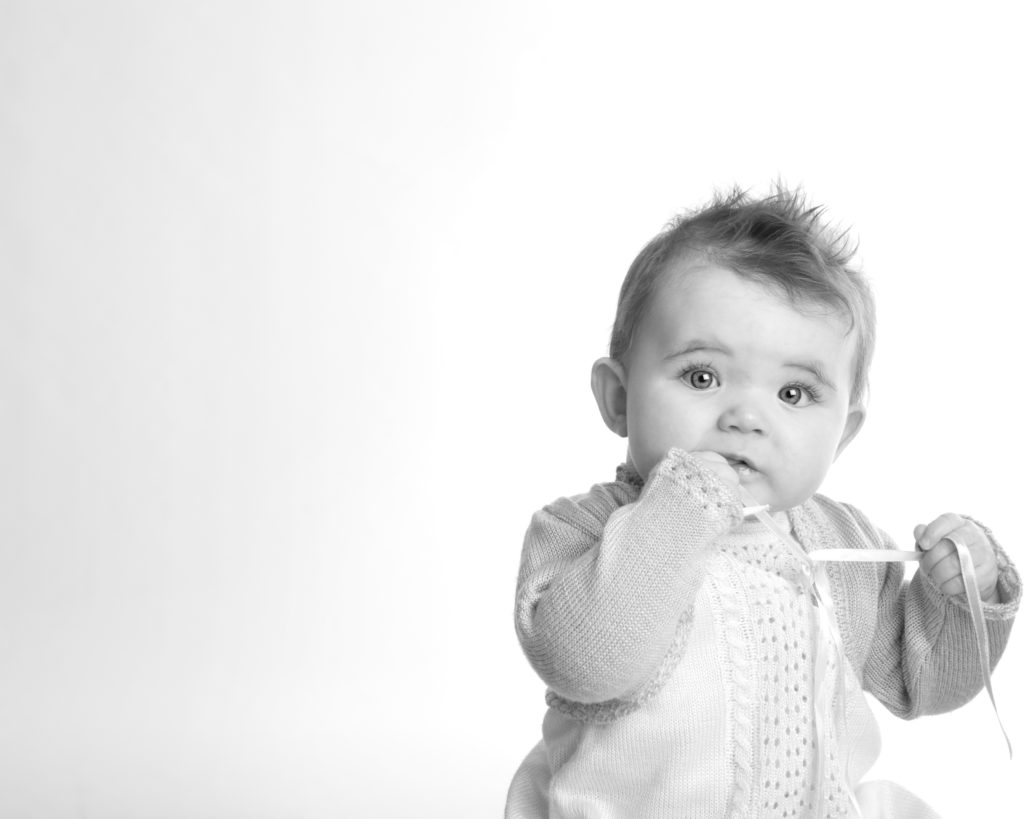 This Welcome Baby Portrait session gave mom the chance to get a bit of a makeover with our makeup artist, while dad and I snapped a few pictures of their daughter. All of which she posed excellently for.
All the best to you little Isabelle!