Tips for The Parents at the Next Family Photography Session
This one is just for mom and dad. Kids, if you have the phone, tablet, iPad, or laptop hand it over to your parents for this article. After all, it is the parents who want a lovely picture of the family for the wall or mantle. Parents, here are some tips you can use at your next family photography session in our studio.
Hi Mom and Dad, I know that having a photography session with the little ones can be stressful. You take the time before the session to get everyone ready, put on nice clothes, fix the hair and eventually get everyone out of the house. And, you still have to get everyone to the photography studio without messing up the cute outfits or hair. But once you are at the session, relax and let the photographer do his or her thing. And don't worry about the hair, we have a nice makeup and changing area to fix that.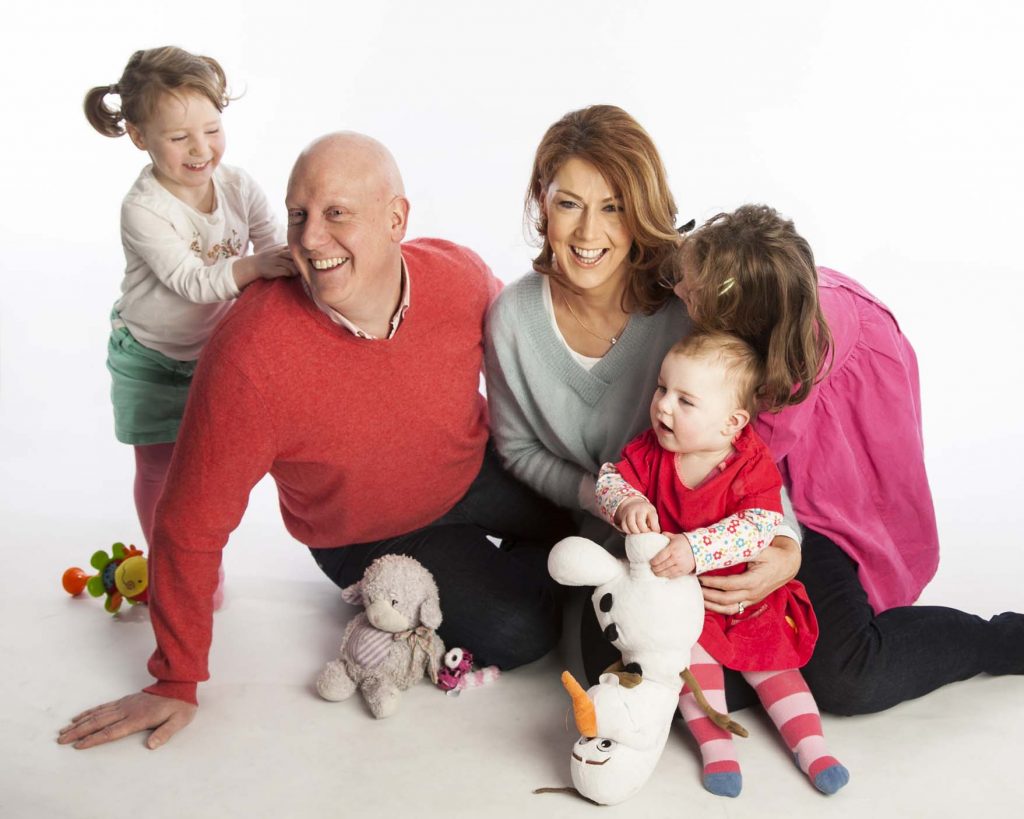 Relax
Our children often look to us for how to behave, so if they see the adults relaxed, they will relax. Often when parents begin to get stressed and tense, the children will pick up on that. A recent comment we received on Facebook was, "Great photographer, can make anyone feel fabulous and relaxed in front of the camera." and who am I to argue. One of the consistent items of feedback we receive here is how relaxed we are. So, feel free to relax with us.
When you arrive at the studio, the first thing we do is sit down with you, before the lights are on and the camera is clicking to discuss what you want out of the photography session. These conversion plant ideas in my head on how to arrange people during the photography session. It is also for the purpose of letting the children get accustomed to the environment and the new face. We have a nice box of toys out that they are more than welcome to start digging into.
Stop looking at your children
When we are doing a larger family picture, often I will see mom and dad looking at the kids instead of towards the camera. It is fine and sometimes fun to have photos of people looking at each other or off in the distance. But the looking at the kids' picture isn't necessarily the best one because you are looking to them to make sure they are looking at me, which then has you not looking relaxed or having fun. We are often so worried about what our children are doing we end up not paying attention to what we are doing. But remember, you have me! The reason professional photographers are better than most is we know how to get the kids attention. So, don't worry about it.
During the family photography session the photographer (aka me), we can work together as a team to bring out the beautiful personalities.
Don't try to force your child to pose
I've found that often parents will tell their kids "you need to be good" before or during a photography session. For many kids that puts pressure on them and stresses them. On top of being told to perform, keep in mind they are in a new environment with a person they have never seen before and standing in front of a bunch of lights. Parents wanting their cute little monkey to dance for the photographer might find the child isn't as into dancing as they want them to be.
Something that is a good idea for children is to bring along some favorite toys. These are comfort items for the child and having the ability to bring that and get their favorite teddy's photograph with them will help them relax. If you forget, don't worry, in our studio, we have a nice big box of toys for the little ones to play with. Often if we can see they are nervous or unsure, we might get mom and dad in front of the camera and let the little ones relax a bit and play for a while to get comfortable in the space. If the kids don't want to sit and smile, don't try to force them. Let them run around and be kids. Play with them, make it fun. Let your photographer decide when to start taking the photographs and lead the flow of the session.
Part of what makes a family photography session a worthwhile experience is that you don't need to worry about having the kids posing. By letting them be themselves, it allows for each session to be unique to you and your family. Yes, I have some set poses in mind depending on our initial conversation. But, it is also fun on occasion to let the kids do their thing and maybe snap a picture that is unique to them, and show off who they are.
Have Fun!
How do you have fun in this crazy new environment with a photographer standing before you and a camera in their hand? Play with the toys as well with your kid. During your session give your children, husband, or wife some tickles. Make funny faces at them, give them big hugs, and joke around. Follow the photographers lead. One of the best things about being a photographer is the fun we get to have meeting new people and playing with the kids. So play along and don't stress about getting the perfect shot.
A professional photography session is an experience that you don't have regularly. Often this will be your first time in a photography studio so enjoy the experience. They are only children for a short time. And all of this is why, when it comes to family photography D Studios Photography is the best choice when looking for a photographer for your family.