Baby Approved
My name is Liam and I consider this cake as Baby Approved!
We really enjoyed our sample of cake had a lot of fun making a mess for this cake smash session.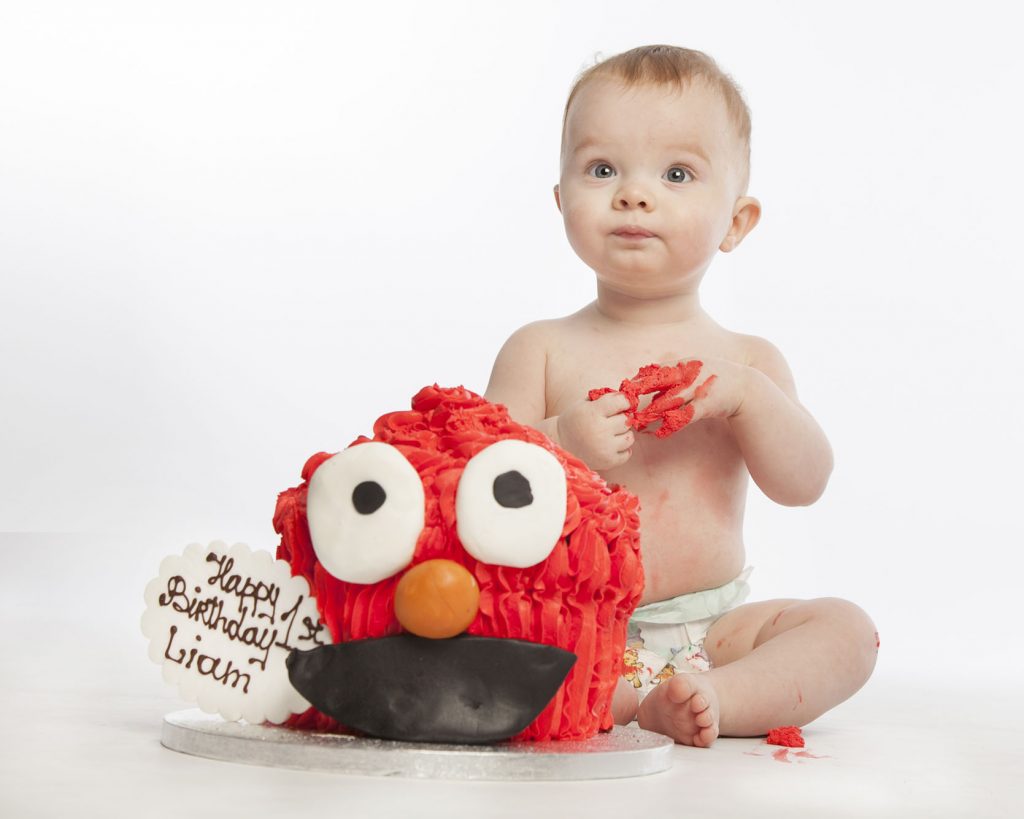 Often with these smash the cake sessions people think the baby will dive in as soon as they see the cake. Often it is just the opposite and we have to help the little one out a bit. In this case we helped him out a lot and we had a lot of fun doing it, as you can see in his happy face.