10 Affordable Gift Ideas for That Photographer in Your Life
As a professional photographer, most of my wants for camera kit is a bit pricy. But there are still plenty of affordable items out there as well, that most photographers would be glad to have. So, if you are looking for an idea of what to get the amateur or experienced photographer in your life, here are 10 affordable gift ideas from a professional photographer.
1. Manfrotto Element Aluminium Monopod & Head
Manfrotto has a name that is recognized within the industry as making quality products. If you are looking to move around during a shoot, check out this aluminum monopod. Be sure to add the head to your order. It comes separately.
2. SanDisk Extreme PRO 64GB SD Memory Card
I have been working as a photographer for nearly 15 years and in that time I have owned two brands of memory cards. One from SanDisk and the other from another company. The other companies card failed me at one point. The SanDisk cards have never failed me. Which is why I only shoot with SanDisk.
3. B&H Gift Card
This New York based camera store is often the first stop for photographers looking for new equipment. They are reasonably priced and have everything. Online ordering is easy, but if you are in New York visiting the store in person is worth a stop as well.
4. Camera Pillow
This adorable pillow goes well in the bedroom or the living room.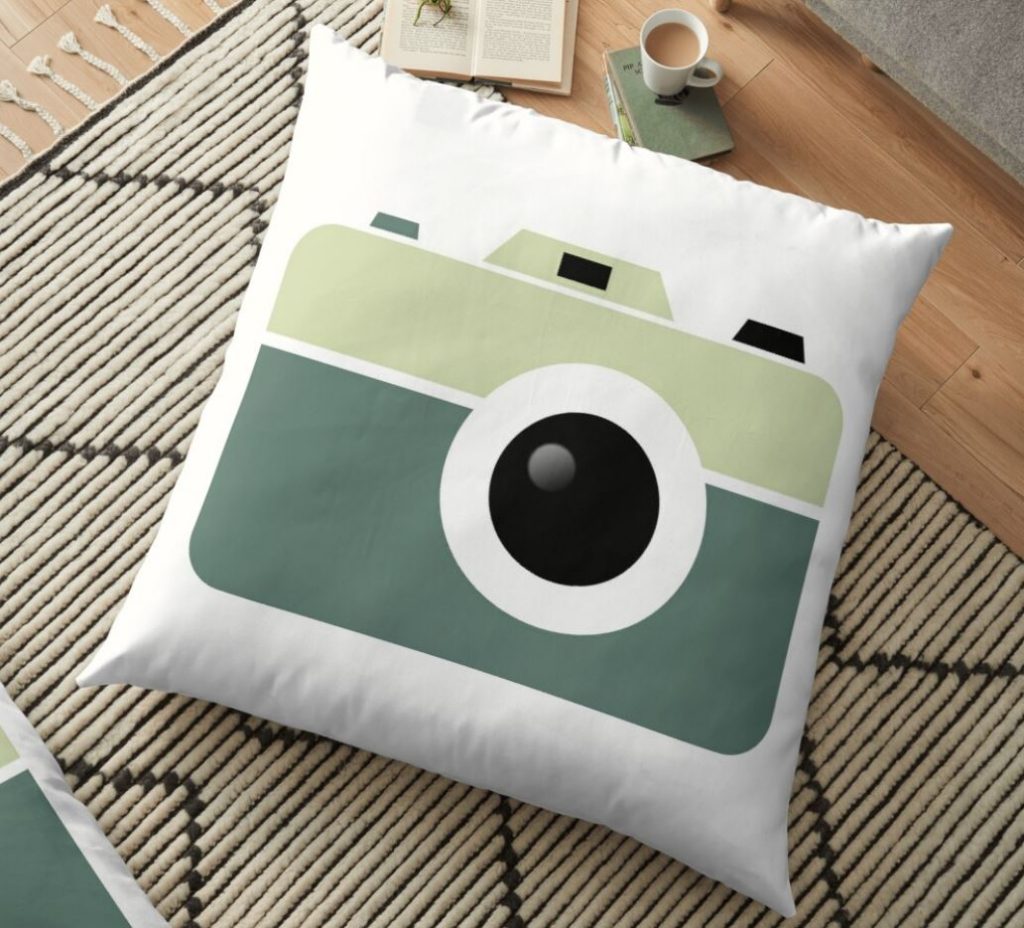 5. Leather Camera Bag
Photographers look much cooler with a light brown camera bag to carry the camera along with a lens or two.
6. Lowepro LP37270-PWW Pro Trekker BP 550 AW II Outdoor Camera Backpack
Let us say you want something a bit more sturdy than a shoulder bag. Something that you can fill with gear and take on a nature hike with you, then this Lowepro is the camera bag to get.
7. Photographer Hat
Because hats can be cool sometimes, and this one is.
8. Adobe CC Photography Subscription
9. Neewer 43-inch / 110cm 5-in-1 Collapsible Multi-Disc Light Reflector with Bag – Translucent, Silver, Gold, White and Black
This inexpensive item is a must-have for any photographer. I use mine all the time.
10. Annie Leibovitz Teaches Photography
Leibovitz is one of the greatest living photographers, and Masterclass has established a reputation for quality training from professionals for professionals.
Note: Some of the links above link to affiliate ads. This does not affect the cost you pay at all but it does mean I might get a few cents from the sale. Please know that that small income that I might receive has not impacted my recommendations. Hence, why I didn't recommend something like a tie with a camera on it.
Tags In